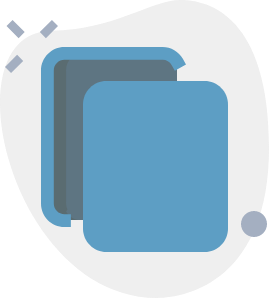 MowSnowPros Inc.
("MowSnowPros", "our", "we", "us", etc.)
PRIVACY POLICY
Effective Date: October 27, 2020 (Last Updated: June 15, 2022)
MowSnowPros is the owner and operator of the websites located at www.MowSnowPros.ca and www.MowSnowPros.com (collectively, the "Website"). We market, provide and license online software, services, and access to services (collectively, the "Services") available via the Website or our MowSnowPros App.
We are committed to maintaining the privacy of individuals and protecting personal information in our custody or control in accordance with privacy legislation applicable to MowSnowPros.
Application
This Policy is a summary of our privacy practices and policies governing the Services, the Website and the App, and is applicable to visitors to this Website and licensees and users of the App. More detailed information about our privacy practices and policies not set out in this Policy may be generally available from us on request. We may from time to time revise this Policy to reflect changes in our procedures regarding personal information and post the revised version of the Policy on this Website. Upon posting, the revised Policy will come into effect.
This Policy is subject to the terms and conditions of any agreement or contract you may have entered into, or may enter into in the future, with MowSnowPros. To the full extent permitted by applicable law, any such agreement or contract will take priority over this Policy to the extent of any inconsistency or conflict between this Policy and any such agreement or contract.
Terminology
Personal information means information about an identifiable individual. This does not include information of an aggregate or anonymous nature where a specific individual or individuals cannot be identified, nor does it include business contact information used to contact an individual in their capacity as an employee or official of an organization.
Privacy and this Website
While you should be aware that most web servers do collect some information about visitors, such as the browser and version you are using, your operating system, and your "IP" or Internet address, which may identify your Internet Service Provider or computer but not the person using it, simply visiting our Website does not result in our collecting any personal information from you.
The Website may use "cookies" in order to collect information about use of the Website by you and others to monitor and analyze usage trends and preferences in order to update, enhance and improve the Website and its features and functionality.
Unless you choose to provide us with personal information, our use of cookies does not identify you and you remain anonymous. You may configure your browser to reject or limit the use of cookies, but that may affect your browsing experience.
While we make reasonable efforts to maintain the security of personal information in our custody or control, please be advised that the Internet and email are inherently insecure media, and we accept no liability for the security or privacy of personal information in transit over the Internet.
Consent
It is generally our policy to collect, use and disclose personal information only with consent, but we reserve our right to do so without consent where required to or permitted to by law, such as, for example, in course of an investigation or in relation to a legal proceeding. We reserve our rights under all applicable exemptions or exceptions under privacy legislation we are subject to.
By accessing or using this Website you confirm your consent to the contents of this Policy. If you do not agree with the contents of this Policy, or to our collection, use or disclosure of personal information as described in this Policy, then you may not access this Website.
Privacy and Email Communication with MowSnowPros and its personnel
We may have in force acceptable use policies with respect to our computers, systems and email received by and sent from MowSnowPros. In order to enforce such policies, we reserve the right, but do not take on the obligation, to intercept and review the contents of email, including any personal information provided by the recipients, authors or originators of email messages. Our personnel using our systems and computers may have no expectation of privacy and, by using email as a means of communication with us, you consent to such interception and monitoring.
Unsolicited or Voluntary Personal Information
If you choose to voluntarily submit personal information to us by email, online forms or other means, we will consider that you have done so with your consent for purposes reasonably related to your providing the information. If reasonable to do so, or if you request ongoing provision of information, after our initial response, we may communicate further with you with information that may be useful, but we will include instructions on how to terminate receiving such further information. We may share your personal information with our employees or contractors if reasonable to do so having regard to the purposes for which you have provided us with your information.
Accuracy and Timeliness
It is important that any information you provide to us is up to date and accurate. Therefore, if you have provided personal information to us, we request that you keep us informed of any changes to your personal information.
Personal Information Collected with respect to Services
If you choose to enter into an agreement with us to access and use software or online services provided or made available by us through this Website or through our App, or to contract to provide services to us or our customers, we may collect personal information from you and use and disclose it for purposes including:
· To verify your identity;
· To establish or enter into a contractual relationship with you;
· To verify, process, or receive payments from you;
· To verify, process, or make payments to you;
· To provide services to you, including by providing your personal information to independent contractors (referred to by us as "MowSnowPro's") as required to enable such contractors to contact you and to provide services to you;
· To provide you with information that we believe may be of interest to you;
· To contact you with respect to services provided to or by you, or with respect to or information provided by you or uploaded by you into the services provided to you, or for other reasonable purposes related to our relationship with you.
With respect to employees and independent contractors who apply to or agree to provide services to us or on our behalf, we may have the right to collect, use and disclose certain personal information required to establish, maintain or terminate an employment or independent contractor relationship without consent, but generally with notification.
We also collect and use information about your use, and the use by other licensees and customers, of the Services available through this Website, or through our App or software licensed by us, in order to improve and enhance the Services and the functionality of this Website and the App or software, to repair errors or bugs, and to develop new versions of the Website and the App or software.
We do not sell or market our mailing or contact lists.
Access to Information
We will respond as required by applicable law to requests by individuals for access to their personal information. You can contact us using the information below.
Other Websites
Please note that our website may contain links to other websites which are provided as a convenience for visitors to our website only. Any third party websites will have their own privacy policies and practices, and may collect, use and disclose personal information in a different manner or for different purposes than we do. We have no control over such third party websites, and we cannot be responsible for such third parties or their websites.
Outsourcing
We may use third party service providers to host the Website or personal information related to your receipt or provision of any services or use of our App, and to process or deal with data and information on our behalf. In order to protect the confidentiality and security of personal information processed on our behalf by our service providers, we will use contractual and similar measures with such service providers, including contractual non-disclosure provisions.
Data Hosting Outside of Canada
Our service providers may be either in or outside Canada, and your information housed, hosted or processed by such providers may reside in or outside of Canada. If you wish further information about our policies and practices with respect to service providers outside of Canada and the name or title of a person who can answer any questions about the collection, use, disclosure or storage of personal information by service providers outside Canada, you can contact us using the contact information below.
Security
We recognize our legal obligations to protect the personal information we have gathered about individuals. We have therefore made arrangements to secure against unauthorized access, collection, use, disclosure, copying, modification, disposal or destruction of personal information.
Notification of loss or unauthorized access or disclosure
If an incident occurs involving the loss of, or unauthorized access to, or disclosure of personal information under our control, we will assess the incident, comply with applicable laws, and we will notify you and/or appropriate government authorities if we consider it appropriate or necessary, or if we are required by law to do so.
Further Information
For further information with respect to our privacy practices, or with respect to inquiries concerning personal information about you in our custody or control, or to request access to or update or correct your personal information, or to delete your personal information, you may contact us at [email protected] or 587-534-5005.
Previous